Quickorders Knowledge Base
Get Support 24/7
Subadmin Feature
According to your needs, you can add new roles, such as Subadmin and supervisor. After that, you may add workers and assign them roles. Therefore, you do not need to go through the activation process for each new manager you onboard. All you have to do is give them their respective roles. The admin can choose a Subadmin to oversee operations. He will have restricted access rather than full admin rights. The admin can control the access his supervisors receive. Here's how to create a Subadmin on Quickorders.
In this feature, subadmin access control allows you to set roles and permissions based on your needs. These rights can be connected to tasks, agents, customers, teams, and settings for a manager's role. So, based on his needs, one might grant his manager the authority to add or delete a task, agent, customer, or team.
One can grant access to his agents so they can add or amend tasks or change their work schedules in addition to giving supervisors access to analytics. Additionally, he can simply assign a role to a subadmin while adding them.
Subadmin won't have full access like admin does; it will be restricted. As a result, Admin may keep an eye on the access that the Admin wants to grant. The admin would need to create a position for the manager before creating a subadmin. At the merchant level, a delivery manager can also be replaced.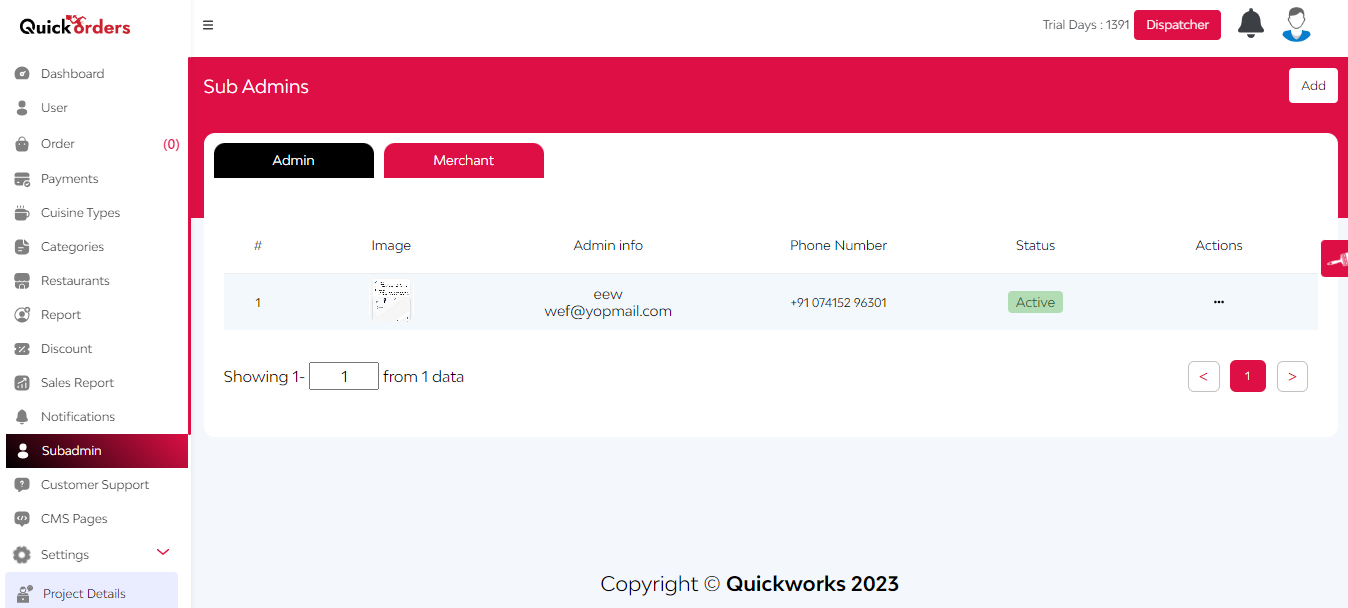 Add Subadmin And Assign Roles
As soon as a subadmin is added, the platform will send them an email at the address on file with information like email address, the manager's registered email address, and a link to change their password:
Here we walk you through the process of adding a new manager and assigning roles to them.
If an admin needs managers to delegate his work, he can use the subadmin feature of the admin panel.
This feature of the admin panel allows the admin to add managers who can take charge of one or more modules at once.
To add a new subadmin, click on the add button.
The admin needs to fill in personal details such as first name, last name and other personal information.
After that, the admin can select the modules, which he wants the subadmin to handle.
The admin can also select if the subadmin can view, edit and delete a particular module.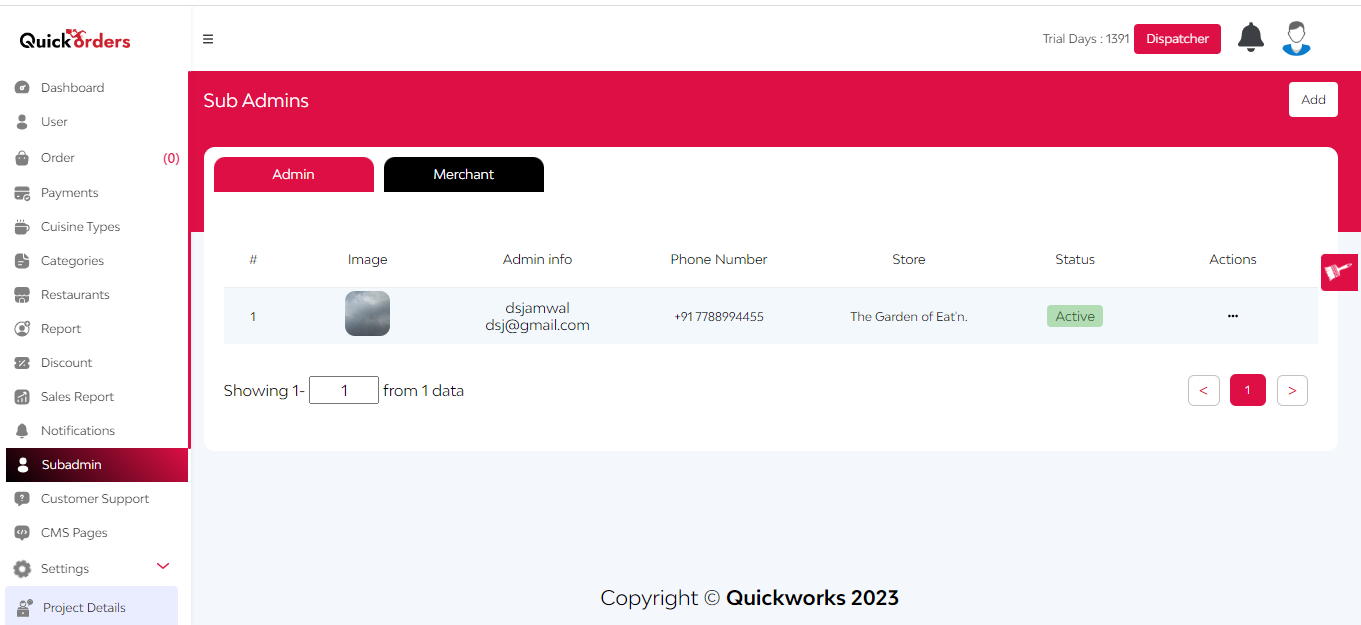 In the subadmin feature, various details of a particular subadmin such as image, admin info, and phone number can be seen. The status tab allows the admin to change the activity status of a particular subadmin, from active to blocked and vice versa. Along with the status tab, the action tab is also present which allows the admin to edit the details of a subadmin and delete a subadmin if required.
This completes the subadmin feature of Quickorders Admin Panel. You can get in touch with our team and learn more about the product.
View Demo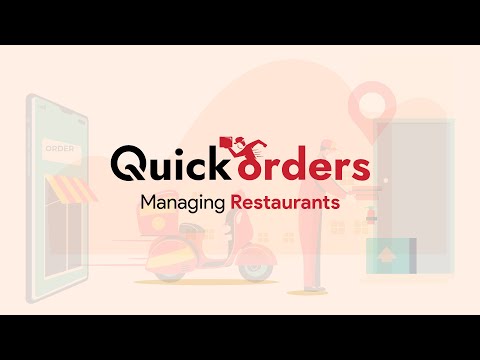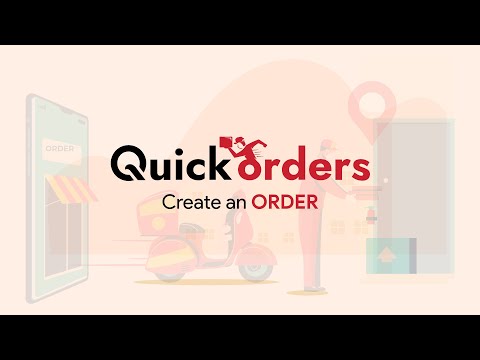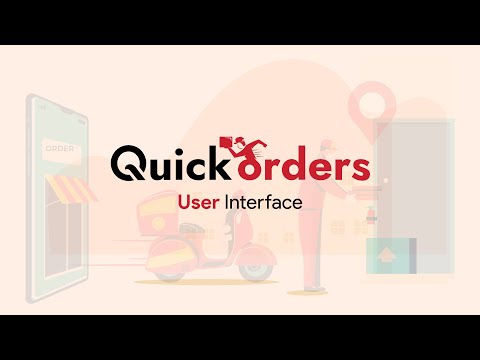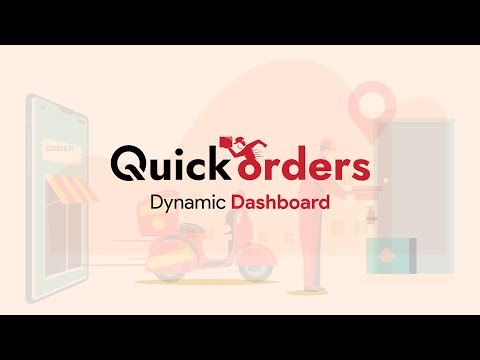 How to Access the Dashboard