Quickorders Knowledge Base
Get Support 24/7
How to manage users on Quickorders?
Customers come first!
When you first start out, handle all of your orders, pay attention to your clients, and have protocols in place to guarantee that the users are properly handled. With the aid of Quickdelivery, you can manage to optimize your users and do your job more quickly than you anticipated.
When the task creation details are filled out, the system automatically selects the customer information. However, there are limited options to increase the consumer base. You may see the precise number of users who have signed up for your application in the User backend, along with the proportion of users that have grown from the previous week.
You can filter all of the data on the basis of categories-
Image Contact No. Total Expenditure Bookings Status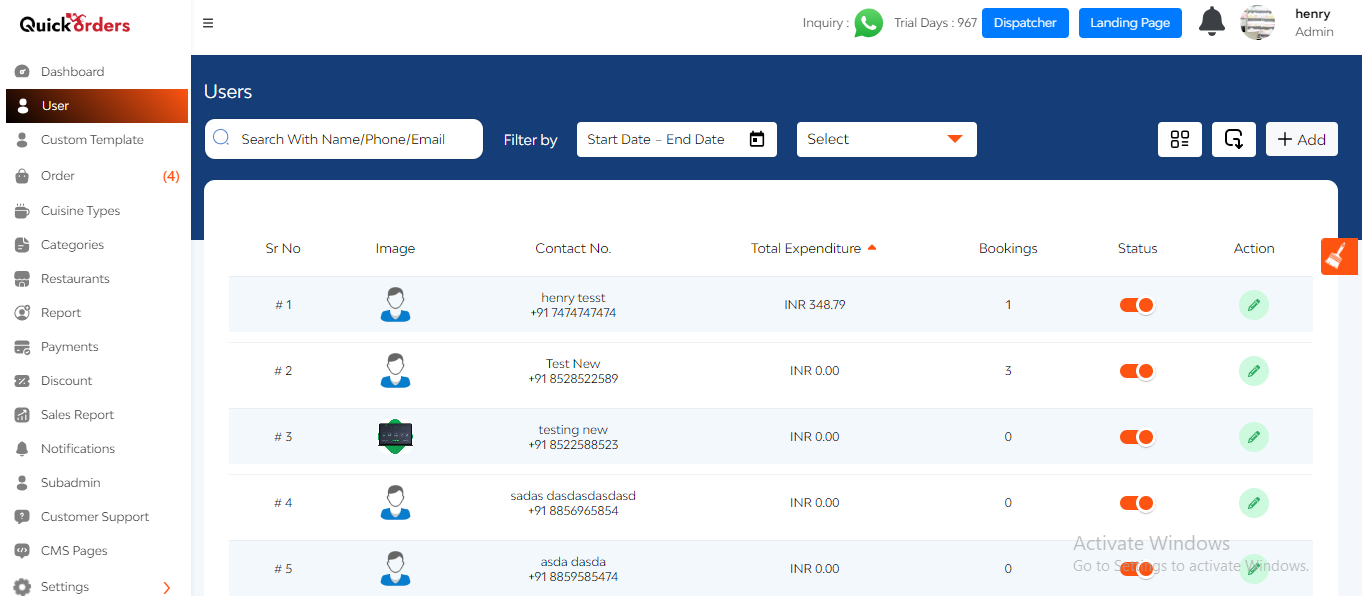 A list of all the people who have been added to your instance can be found on the Users tab.
You can add/download a CSV file with the data for the persons on this page using the import/export button.
By inputting the customers' Name, Email, Emergency Phone Number, and Wallet Value, the admin can import or export the customers.
If you are not happy with a customer or want the services to stop you can click on the status and mark him "Blocked"
Investigate the spending patterns and number of jobs done by each unique user.
View the specifics of Accepted, Ongoing, Canceled, and Completed orders with Active Plans.
You can also use filters to search a particular order by user name, email or phone number.
Adding Customers by using Import CSV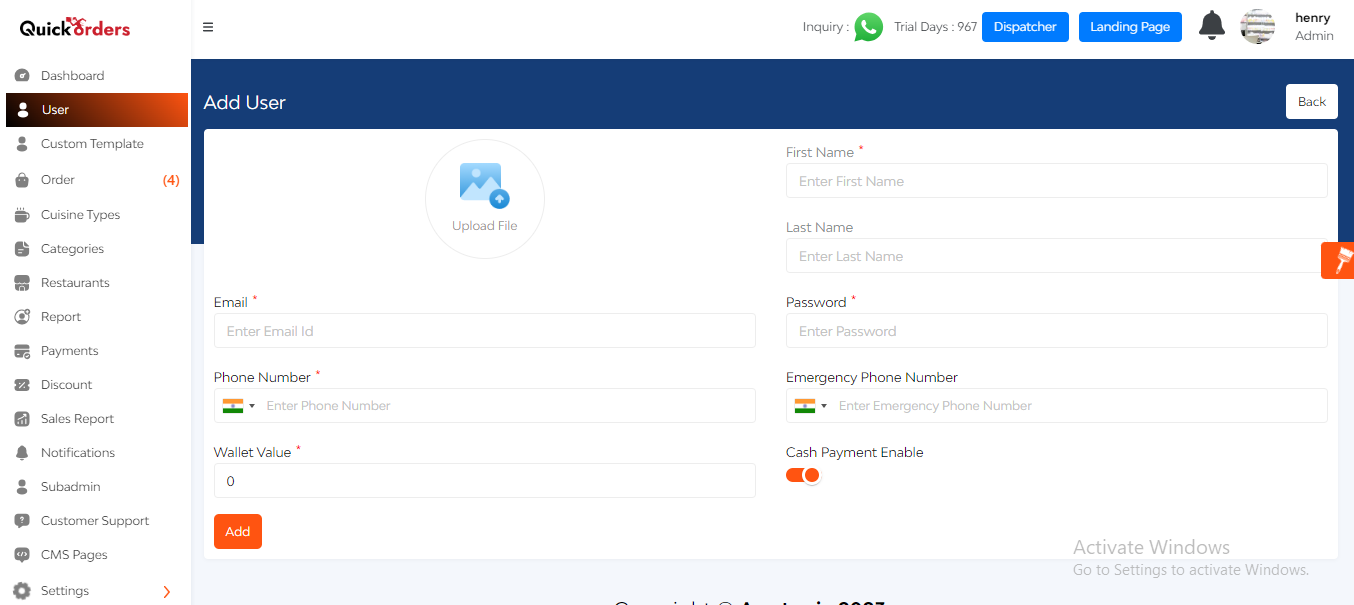 This technique is useful when adding several clients at once to the platform. Instead of adding each customer individually, we may enter their information in a CSV file and upload it.
Select Customers from the Side Menu.
An option to "Import Customers" can be found in the top right corner.
Select "Import Customer."
The "Download Sample CSV" option should be clicked.
Consequently, this will download the CSV file, where you must add client information.
Drag & drop the CSV file after saving the document.
Within a short while, the users will be added to the platform.
To know about onboarding users on Quickorders, get in touch with the team. For further assistance, reach us out on sales@quick-works.com
View Demo