Quickorders Knowledge Base
Get Support 24/7
Explore Complete Dashboard Interface
Quickorders dashboard is very versatile and well-equipped with a lot of features. This powerful dashboard provides you with a detailed picture of what's going on at all times and helps you keep on top of business operations. View your operations and agents on the real-time tracking map and gather knowledge from a variety of information to make smart judgments.
Here we will be giving an overview of the same: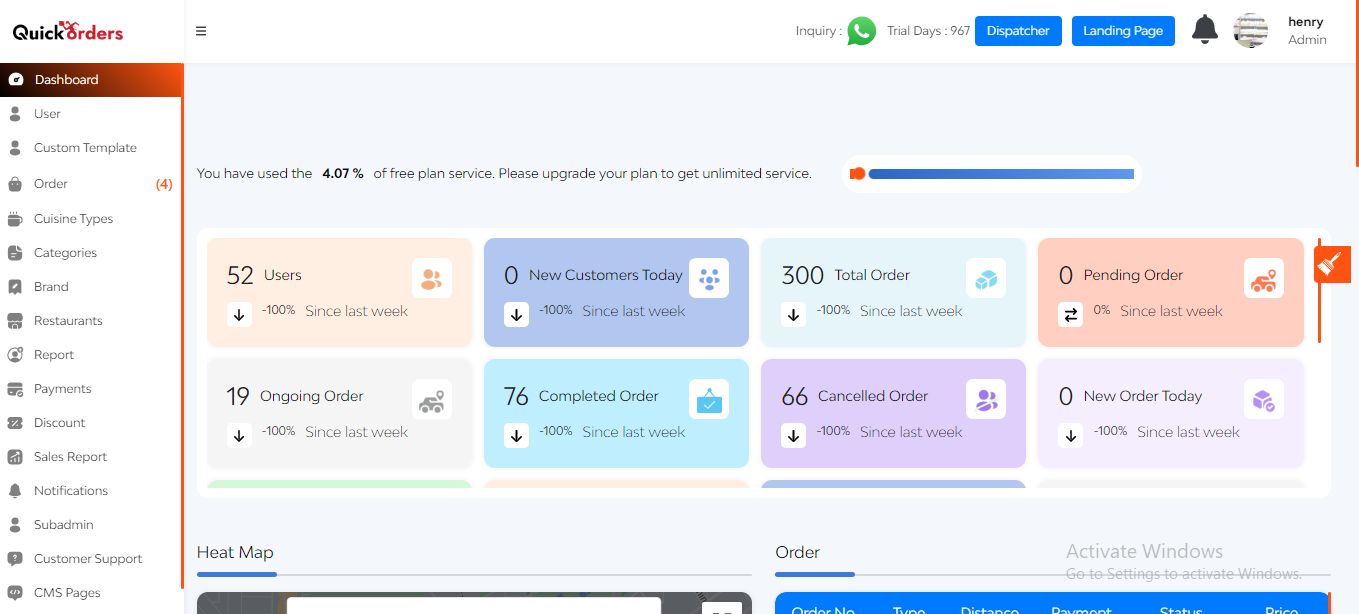 Starting with the top, we have a complete overview of:
Users
New Customers Today
Total Order
Pending Order
Ongoing Order
Completed Order
Canceled Order
New Order Today
Total Restaurants
Pending Restaurants
Cuisine type
Category
Sub Category
Brands
Product
Deals
and so on..!!
Now you can see "Heat Map" and "Order" sections. Heat Map showcases the most ordered regions and favored areas with high user traffic. This way you can know which areas have the most number of orders in a day or month.
While order section tells you about how many orders have been completed, canceled, or accepted as per their status.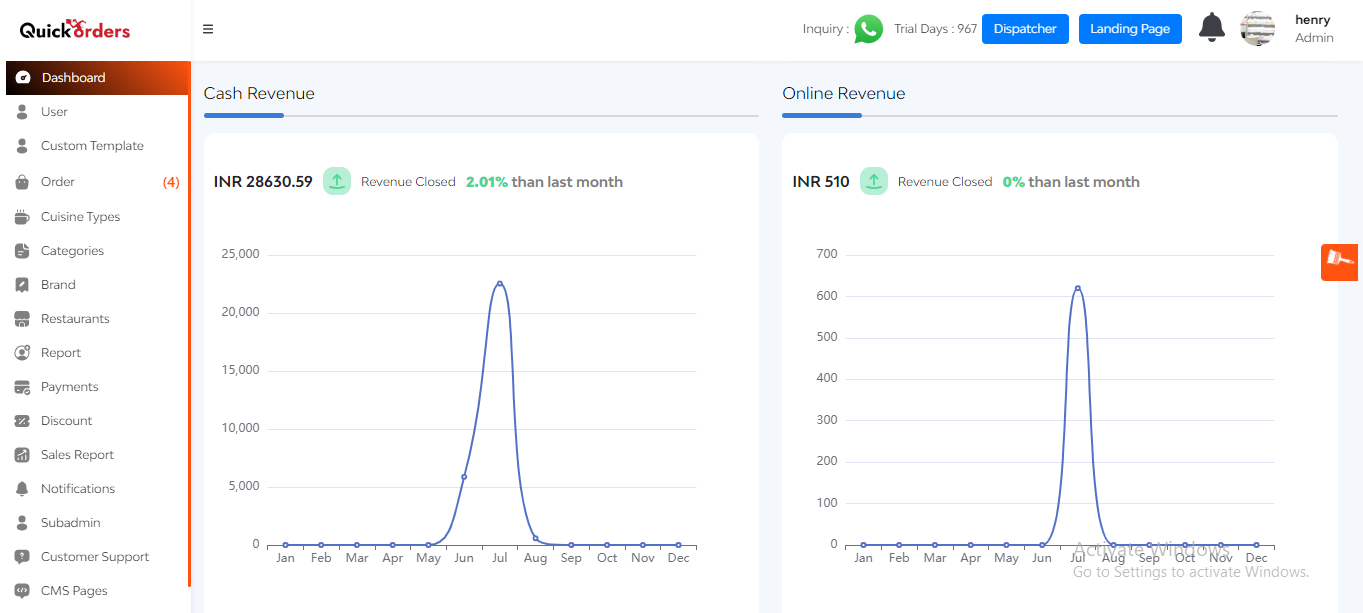 The next section contains Cash Revenue & Online Revenue graphs. From here you can easily analyse your peak days and hours of a particular month. The graph clearly represents the whole revenue collected in the current and previous months.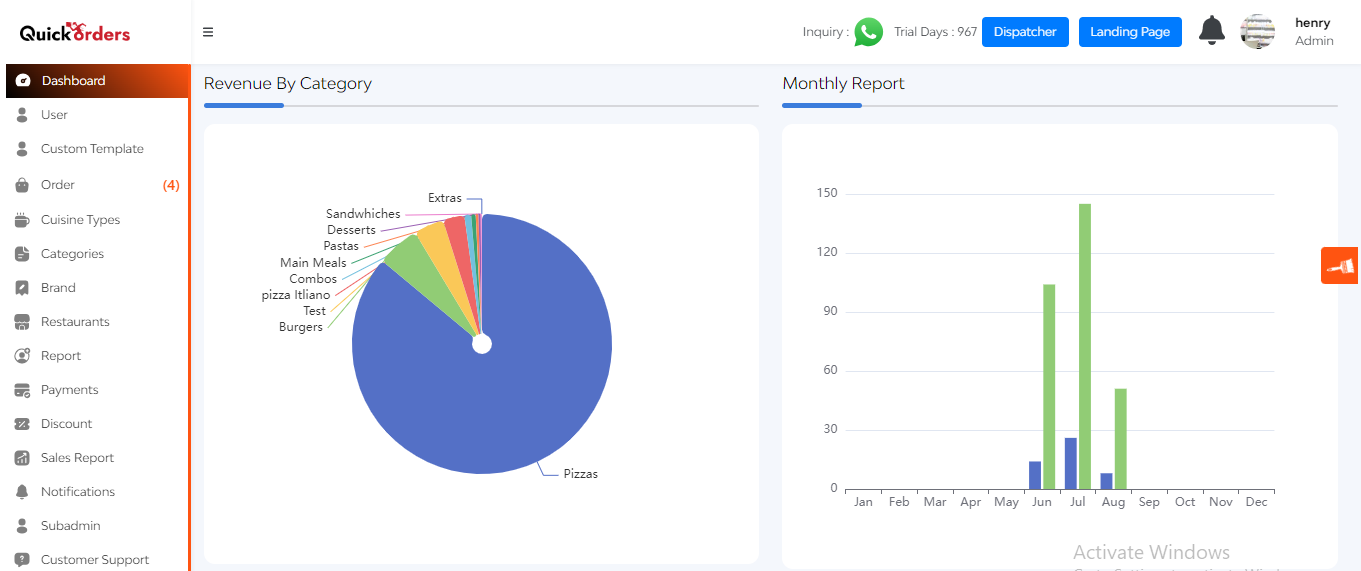 If you need a more detailed overview here is a pie chart explaining your "Revenue By Category". You can easily focus on high demand and gain high returns. Last but not least, the Monthly Report is attached to compare your revenue with the last few months.
Get Started with the admin panel today and start managing your business with a few clicks.
View the product demonstration walkthrough.
To begin, How to Access the Dashboard
See the following video to learn more:
View Demo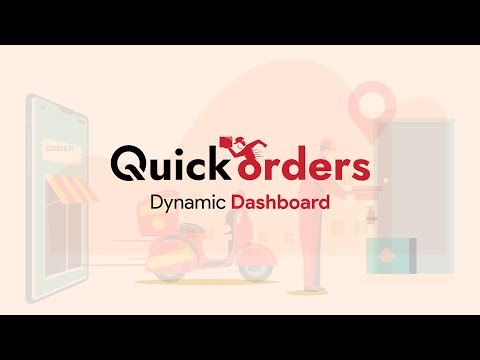 How to Access the Dashboard