Quickorders Knowledge Base
Get Support 24/7
How to Add/Remove Cuisine Types in Quickorders?
Cuisine categorization affects the user experience and, consequently, your profit. A well-organized list with clear cuisine categories is considerably more likely to encourage potential customers to make a purchase than a list with unclear categories.
For a food delivery service, the cuisine might be determined by Italian, Mexican, Chinese, South Indian, Fries, Main Meals, Combos, Doner Kebabs, and more.
The admin will be able to view a search bar in the cuisine feature that will allow you to look for a certain cuisine type. There is a trash icon next to the search field that can be used to remove cuisine types. A CSV file can be used by the administrator to import and export cuisine types.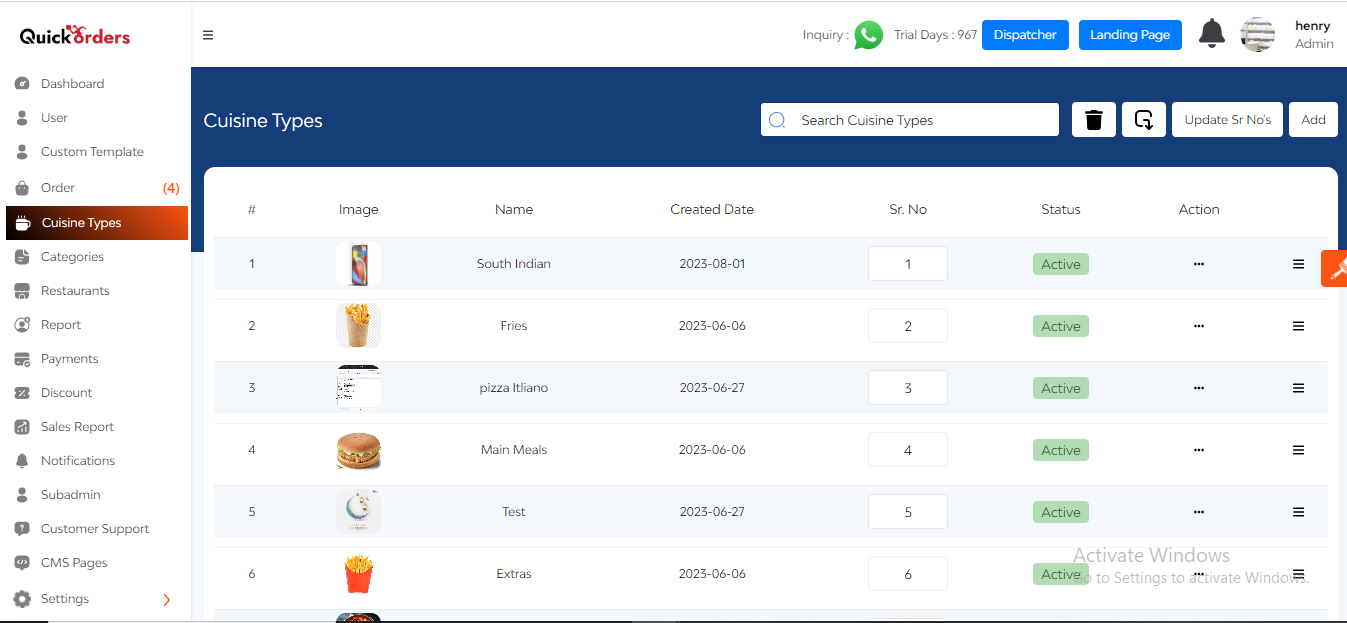 Using the update serial number option, the admin can easily change the serial numbers for other cuisine types. The admin will be able to view various information about a specific cuisine type, including its name and image.
Click the add button to add more cuisines to the list of cuisines that is already present.
The cuisine must include the name and picture of the cuisine category.
The cuisine type's creation date in the admin dashboard is shown by the created date.
An active or blocked cuisine type is shown by the status tab.
A cuisine's status can be switched from active to prohibited by the admin, and vice versa.
The admin can update or remove a specific cuisine type by using the action tab. Drag and drop functionality is featured beside the action tab, allowing the admin to move a certain cuisine type and modify its serial number.
Stay tuned for the next update!
View Demo