Unveiling The Third Wheel: Explore Factors Influencing Driver's Behaviour in Taxi Business

102 Views

7

min

June 16, 2023

Last Updated: June 29, 2023
Since the beginning of time, transportation has played a significant role in our daily lives. It describes the transfer of people, animals, and things between two points using a variety of means. The growth of civilizations depends on transportation since it enables trade between various people and nations.
We must first comprehend the drivers' motivations for entering the ride-hailing industry. If it could be summed up in one word, it would be "Acceptance". Taxi drivers are increasingly participating in the ride-hailing business and hence the complexations are emerging simultaneously. In order to advance the transportation sector into the future, many significant corporations, including Tesla, Amazon, Microsoft, Alphabet, and Apple, are working to develop outstanding breakthroughs.
The transportation system back then was much more straightforward. The development of the Internet has led to the adoption of new transportation technology and fundamentally altered taxi dispatch software. Taxi dispatch solutions have significantly changed the automotive industry and made businesses like Uber and Ola popular. So let's dive deep and understand the whole process in detail:
Why Do You Need to Understand Drivers' Behavior First Before Anything?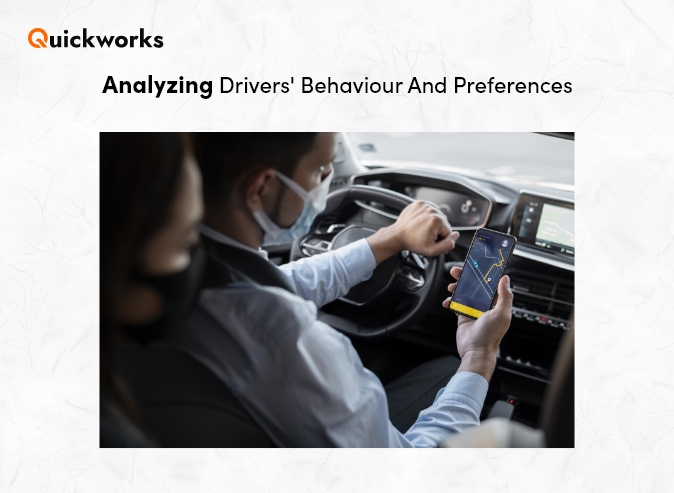 "The ride-hailing sector is mostly dependent on- Riders Drivers & Customers"
Uber and other ride-hailing services are a good thing, but drivers can't benefit equally from their services. Since roughly ten years ago, traditional taxi drivers have been subject to the wrath of app-based taxi services. Organizations with traditional taxi drivers around the world are protesting and urging the government to step in and implement certain regulations that would guarantee everyone has an equal opportunity to succeed in business. On the other hand, during the early years when these taxi giants were trying to establish themselves, drivers of app-based services generated enormous profits.
Soon after, when these businesses became established, they raised their share and made life challenging for their drivers. These drivers' plight led them to create organizations that can engage in discussions with businesses about the commission structure and working conditions. Even despite repeated efforts, motorist associations around the world still find it difficult to make their voices heard. What these associations or organizations might do next is a crucial question that arises in this situation. What if everything goes wrong just because you didn't have a look at your driver's behavior? So here are some reasons that will help you get there!
PRO TIP- Before Moving Ahead, You Must Read "Achieve 5X Business Growth with Robust Taxi Dispatch Software" To Launch Your Business With Ease
Factors Affecting Drivers' Behavior in the Ride-Hailing Business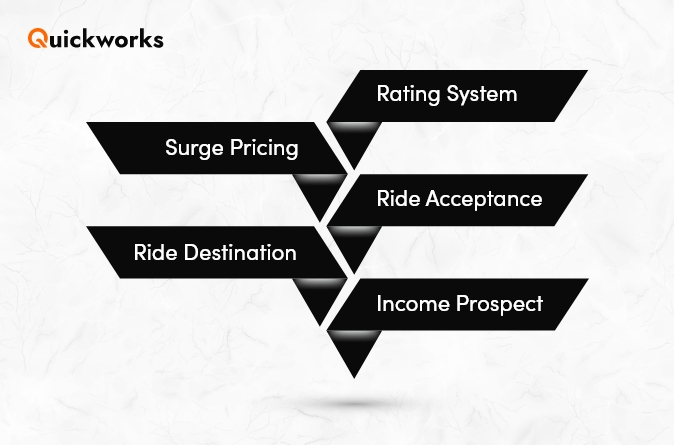 According to a survey, the global ride-hailing market is anticipated to grow at a CAGR of 16.8% from 2018 to 2025 and reach $126,521.2 million. These astounding figures are what motivate the taxi industry to invest in a taxi dispatch solution. The profession of hail driving has taken off, all thanks to the ride-hailing industry. The fact that this industry is flexible, independent, standardized, and simple to get started with makes it highly convenient for drivers to join.
Drivers can now launch their careers from scratch, they just have to register on these taxi booking apps, own or hire a vehicle, and begin accepting rides. The freedom and the ability to start working at any time of the day and for whatever many hours they choose help the drivers stay focused. But still, some factors may degrade their performance and cause loss to your business. Here we are listing a few of them:
1Grading Scale
Taxi dispatch software gives rating options for both drivers and passengers. Both positive and negative effects on the driver's behavior may result from this. If the drivers receive favorable reviews, they will be happy to promote the platform they are using. However, they might not want to work if they don't feel appreciated. As a result, the ride-hailing sector relies heavily on the rating system.
2Income Potential
The most crucial factor for any working professional is their income. They contribute their time and expertise to the business and anticipate receiving a respectable wage in return. Similar to passengers, drivers' attitudes regarding driving, passengers, and the business will depend on how much money they make. However, as it is a ride-hailing network, their revenue will depend on how many rides they take. Therefore, in this case, drivers are in charge of their income.
3Acceptance of Ride
Typically, riders only provide the drivers with the bare minimum of information when requesting a trip, such as their location and the pickup place. Once they've agreed to the ride, they can decline it, but there will be a fee. As a result, taking a ride becomes a crucial choice for drivers.
4Shifting Gears
Whether a driver chooses to work a certain shift largely depends on their previous employment status, or whether they are a full- or part-time driver, as well as their preferences. The ones who don't like spending time with stoned passengers avoid evenings and nights, while some drivers don't prefer evenings since they want to spend this time participating in social activities. Night owls choose to sleep through the morning and begin working later in the noon.
5Boarding Location
The method of getting the rider to the destination (drop place) is standardized by taxi dispatch software. The driver's decision-making is influenced by how the transit goes, how the passengers act, and how difficult it is to locate the drop-off location. Finding the drop-off location influences the driver's behavior when making decisions about the trip in the future. For this reason, occasionally after accepting a ride, a driver would call the passenger to inquire about the drop-off location.
6Surged Prices
Every city has a time or location when certain sections experience surge pricing. Surge pricing is the term used to describe price increases brought on by peak demand periods. When the price increases the greatest at night, the drivers typically accept rides from these regions then. Additionally, cyclists have the option of scheduling their rides; those that go early use this feature. Early in the morning, there is a spike in pricing and a particular need for drivers.
All these factors may cause convenience to your driver but are a major cause for the loss of your business. Let's see how taxi booking app development can solve all this.
Can Automated Taxi Dispatch Solution Help Build a Connection?
In reality, working manually for the taxi business entails keeping a physical logbook with all the company documents. The dispatcher must check the logbook each time to confirm the taxis' availability. Overall, it takes a long time to finish the dispatcher's confirmation process for a single taxi booking process. While the process is streamlined when a customer book cabs over the taxi booking app. As a result, with the right taxi dispatch software, the productivity of the transport services can increase beyond a certain range.
You receive every viable alternative in this automated taxi dispatch application for your company based on the data. All dispatching process data and business history are maintained online on a secure cloud server. So that, while you browse for information such as verifying the number of taxis available, you receive immediate results for prompt booking confirmations. Additionally, your company's entire performance in the market is accelerated for the highest success. Here's what you enjoy with taxi booking app development: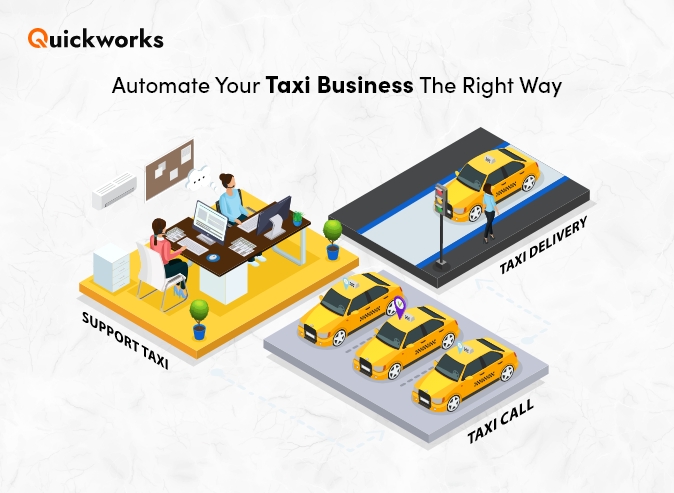 Greater Visibility
Customers can use the app to book a cab. The inconvenience of waiting for a cab is therefore removed. It increases your visibility right away and brings more customers to your company.
Real-Time Location Tracking
The taxi dispatch system allows customers to track the driver's exact location in real-time. It allows the driver to observe the passenger's location and determine the shortest path. This improves customer satisfaction by consuming less time and gasoline.
Driver Integrity
Users can track the driver's precise location and get real-time updates on their reservations with the correct software. Customer satisfaction and user experience consequently improve.
MarketWatch predicts that by 2025, the global market for taxi dispatch solutions would be worth USD 723 million. Between the projection years of 2018 and 2025, it exhibits growth at a CAGR of 17.5%. What are you waiting for, get taxi app development services ASAP and accelerate your business growth!
What Actually Improves When You Digitalize Your Taxi Business?
Booking and Dispatch Module
In the standard taxi booking scenario, a customer calls a local taxi company and speaks to a call center operator to begin the taxi booking process. This starts a series of activities that culminate in the client arriving at their location on schedule and having paid for their travel. The driver then needs to find a new reservation or passenger, at the very least, or travel to locations where more work is likely to be found.
All this can be minimized with a taxi dispatch solution. By eliminating the "manual" booking processes, the taxi booking and dispatch software aids in cost reduction, allowing front-line workers to concentrate on tasks that offer value to the company. With the help of taxi app development services, you can react quickly to fluctuations in the market or in demand.
Companion Module for Drivers
Retaining drivers is crucial to the taxi industry. Driver satisfaction is produced by meeting many of the requirements and desires of drivers, who are the lifeblood of business owners. Whatever the contract between the business and its drivers may be, the business must offer them information on how to increase their earnings. This interface was formerly either a 2-way radio or a fixed terminal within the car, both of which were labor-intensive and prone to mistakes.
Today, taxi dispatch software is just like another app downloaded to the driver's smartphone that connects him to the admin and customer. Drivers can track their earnings and performance via interactive reports in the driver app, which also contains capabilities for onboarding and payments. All of this is done to improve the drivers' knowledge, performance, and efficiency as well as their satisfaction, loyalty, and retention.
Passenger Smart Module
There is now an app suitable for any function or service needed. All credit to the advancement of the smartphone and the industry's recent rapid growth. Only a few years ago, it was unheard of for customers to order taxis using taxi booking apps. Taxi booking app development is now a staple of contemporary life. Therefore, private hire taxi drivers must make a profitable offer to their clients that is also beneficial to them and addresses their transportation demands.
A prebuilt taxi dispatch solution will help you stand out, bring in more business, and gain the loyalty of your clients. Traditional players are being compelled to concentrate more on their customers' needs as a result of the entry of new booking technology onto the market.
Quickrides- An All-in-One Blend of Success
The number of taxi booking apps is growing along with the ride-hailing industry, and customers are becoming accustomed to making car reservations through these platforms. Additionally, taxi booking app development has become increasingly crucial to manage relationships with drivers as the legislation has been created to be fair to all groups of individuals.
One thing is certain: The World of Taxi Services Is About to Undergo Yet Another Significant Transformation.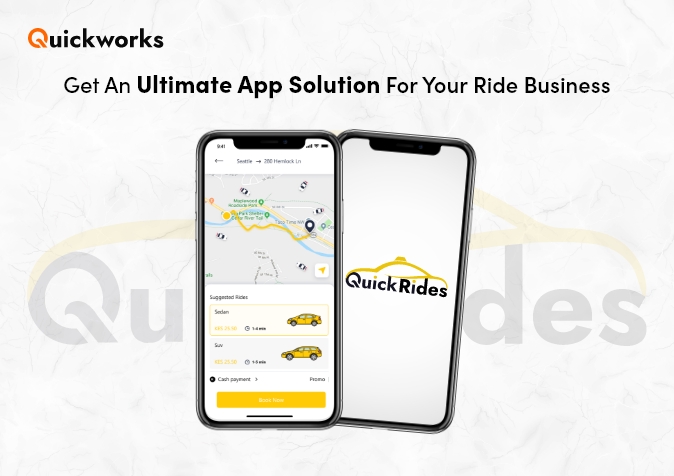 It's critical to maintain the drivers' happiness and work satisfaction while also ensuring that they are aware of the benefits the business offers. As ride-hailing drivers own the cars, they are ultimately responsible for the company's success and are therefore subject to any judgments they make. Understanding a driver's behavior is crucial in ride-hailing because it is now evident why riders join the ride-hailing industry and what influences their choices. The primary pillar of the ride-hailing industry is its drivers. Therefore, analyzing their behavior is important because it will help your firm flourish with better ROIs.
Quickrides, a ready-to-launch taxi dispatch solution, can turn things out very profitably for both driver and admin. Businesses can accomplish their objectives while still maintaining cost-effectiveness and competitiveness.
We're here to help!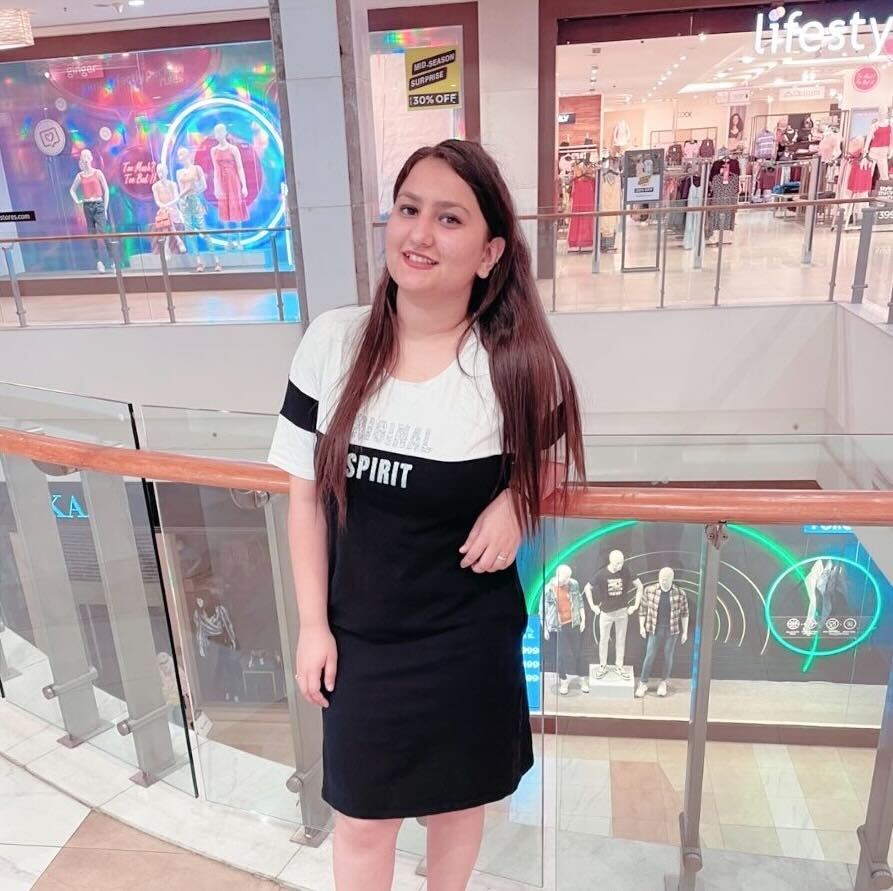 Chubby & Enthusiastic! Proficient in marketing research and statistical analysis. Highly creative with my thoughts about the latest mobile and web advancements. Dwell up the tech world with my glasses :)
Subscribe to Get Search Free
Updates on Upcoming Tech Stories.