Introducing Quickdelivery Fleet Management Software For Flexible and Fast Deliveries

165 Views

8

min

April 7, 2023

Last Updated: June 29, 2023
There's a common myth in the fleet industry- "One can ensure better fuel economy with a small vehicle only." Fleet Management Software beats this!"
Fleet management can effectively control fuel consumption and costs but why it is so crucial? According to research from the American Transportation Research Institute, fuel consumption accounts for 24% of all fleet expenses. Hence, it is important to note that gas costs increased by more than 50 cents and there is a high demand for it worldwide which is unlikely to go away soon. According to the Government Fleet report, the primary causes of higher running costs are "fuel price increases, parts and oil increases, and technology costs."
Every fleet manager is aware of how difficult and complicated the entire procedure is. Unless you employ fleet control technology, that is. Hardware and software components are combined to form Fleet Management Software which is used highly by businesses. Fleet Vehicle Management Software works fantastically to assist in maintaining, controlling, and monitoring fuel consumption for fleets of any size. Wait… let us explain thoroughly about this!
What is Fleet Vehicle Management Software and How Does it Work?
Nowadays, everything is digitalized, which results in greater effectiveness. Fleet Management System as previously stated, comprises both hardware and software components. The hardware component makes use of a telematics system to transmit real-time vehicle data over telecommunications devices. After receiving this data, a fleet manager reviews significant observations on storage and fuel usage. This eliminates the need for manual labor for fleet administrators and makes it much simpler to analyze your fuel-related costs and, ultimately, reduce your fuel consumption once you have all the data at your disposal.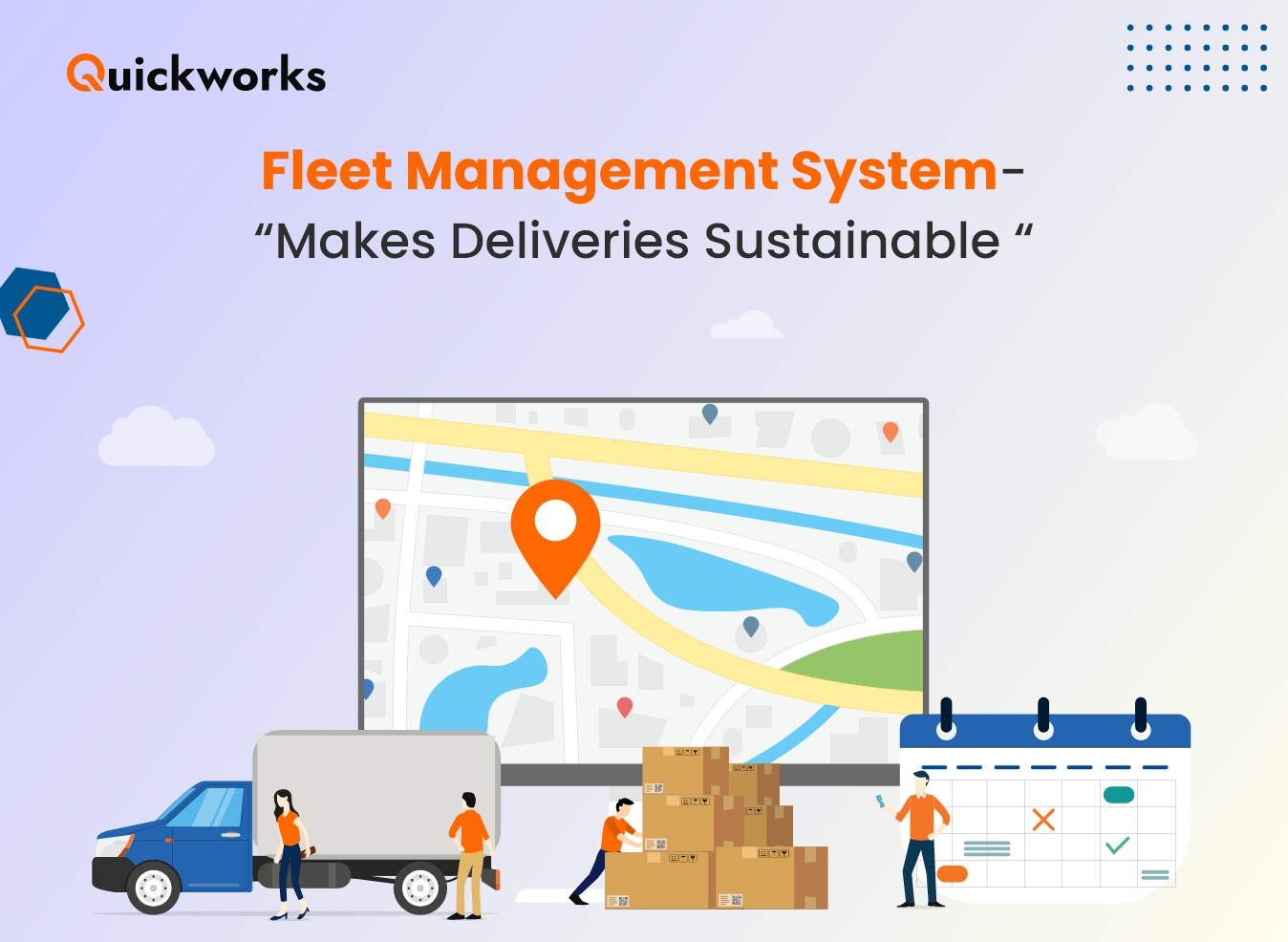 Modern consumers expect wonderful experiences from brands. Delivering a consistent customer experience requires effective delivery administration from the first to the last mile. You are under constant pressure as a fleet manager to control delivery efficiency without raising operating expenses. It is challenging to decide whether to manage an internal fleet or depend on ones that are outsourced. Vehicle Management Software rescues you up here! Automated fuel management and control systems also provide accurate, current statistics on fuel, engine, and vehicle efficiency, helping you to comply with environmental regulations.
Why Does Your Business Need to Adopt Software for Fleet Management Today?
Control Fuel Costs- The key is to analyze fuel statistics. It becomes much simpler to see the big image once a Fleet Management System is in place. You'll learn every aspect of fuel transactions, compare fuel usage and expenditures, and determine whether there are any opportunities to save a few dollars. Overall, you will have a greater understanding of fuel purchasing within your fleet and be able to take appropriate action.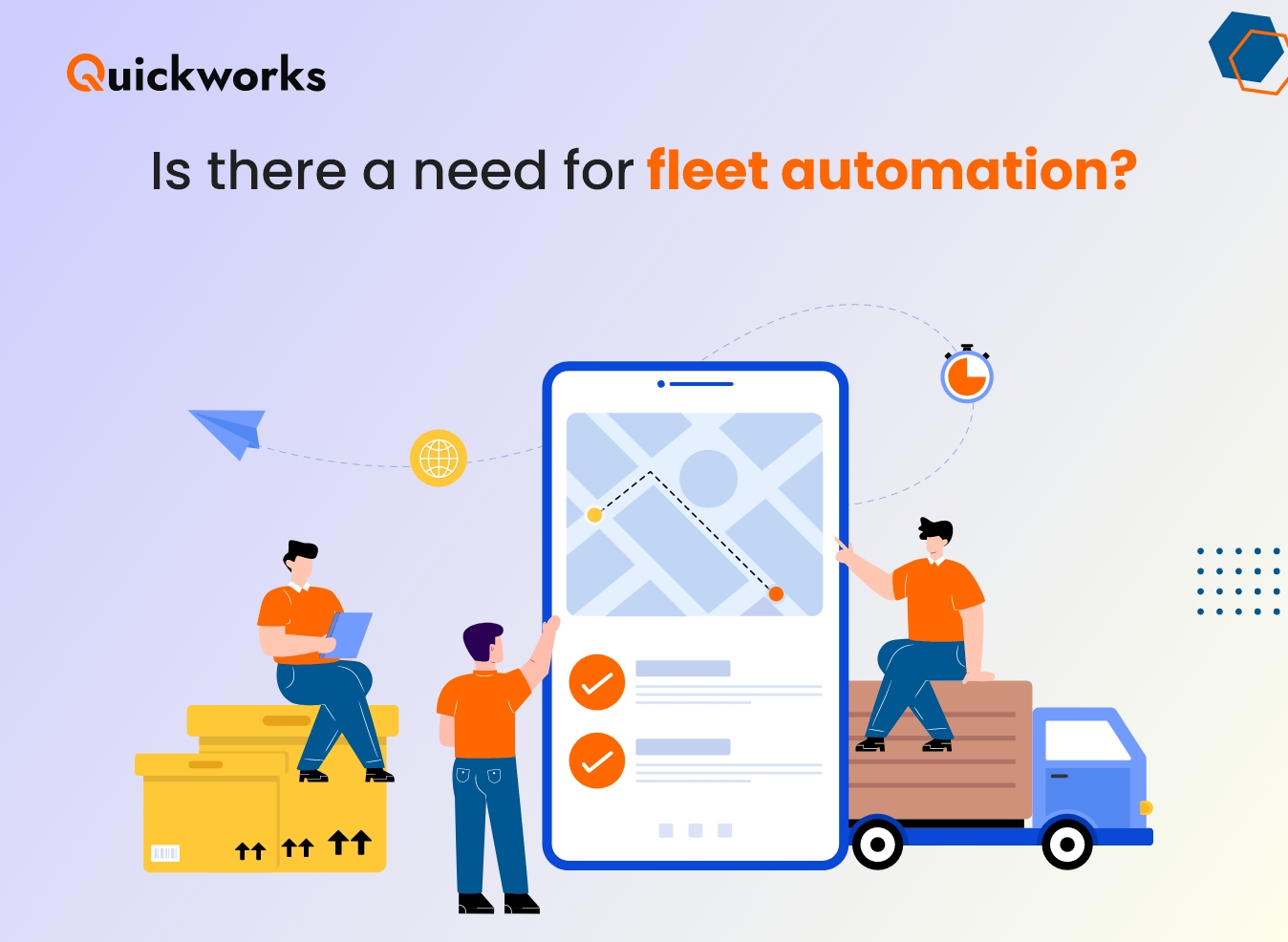 Responsive Driving- No more erratic braking and risky speeding. It's simpler to instill safe and fuel-efficient driving practices among your drivers with the right driving behavior analysis. It's fascinating how reckless and expensive aggressive driving is. Interesting statistics are provided by fuel economy. For instance, moves like speeding and rapid acceleration reduce gas mileage by close to 15% to 30% at highway speeds and by 10% to 40% in stop-and-go traffic.
Prevent Fuel Theft- You can receive alerts when an unauthorized gasoline leak happens thanks to the continuous monitoring of Vehicle Management Software. It gives you access to real-time updates on the fuel levels in moving cars. According to the Softwareadvice study, 53% of fleet managers felt that they frequently discovered that fuel costs were higher than expected. bring up attentive handling.
Control The Fuel Levy- Using dated files to manually calculate taxes is no longer necessary. Fleet Management Software calculates the distance and fuel to ensure that your tax reports are correct using information from a vehicle's GPS.
Latest Trends in Fleet Management Industry That You Can't-Miss!
Manufacturers have been forced to create more sophisticated systems as a result of the expanding requirements of businesses. In accordance with the shifting demands of the industry, they are implementing innovative practices. Let's examine some of the most important telematics business developments.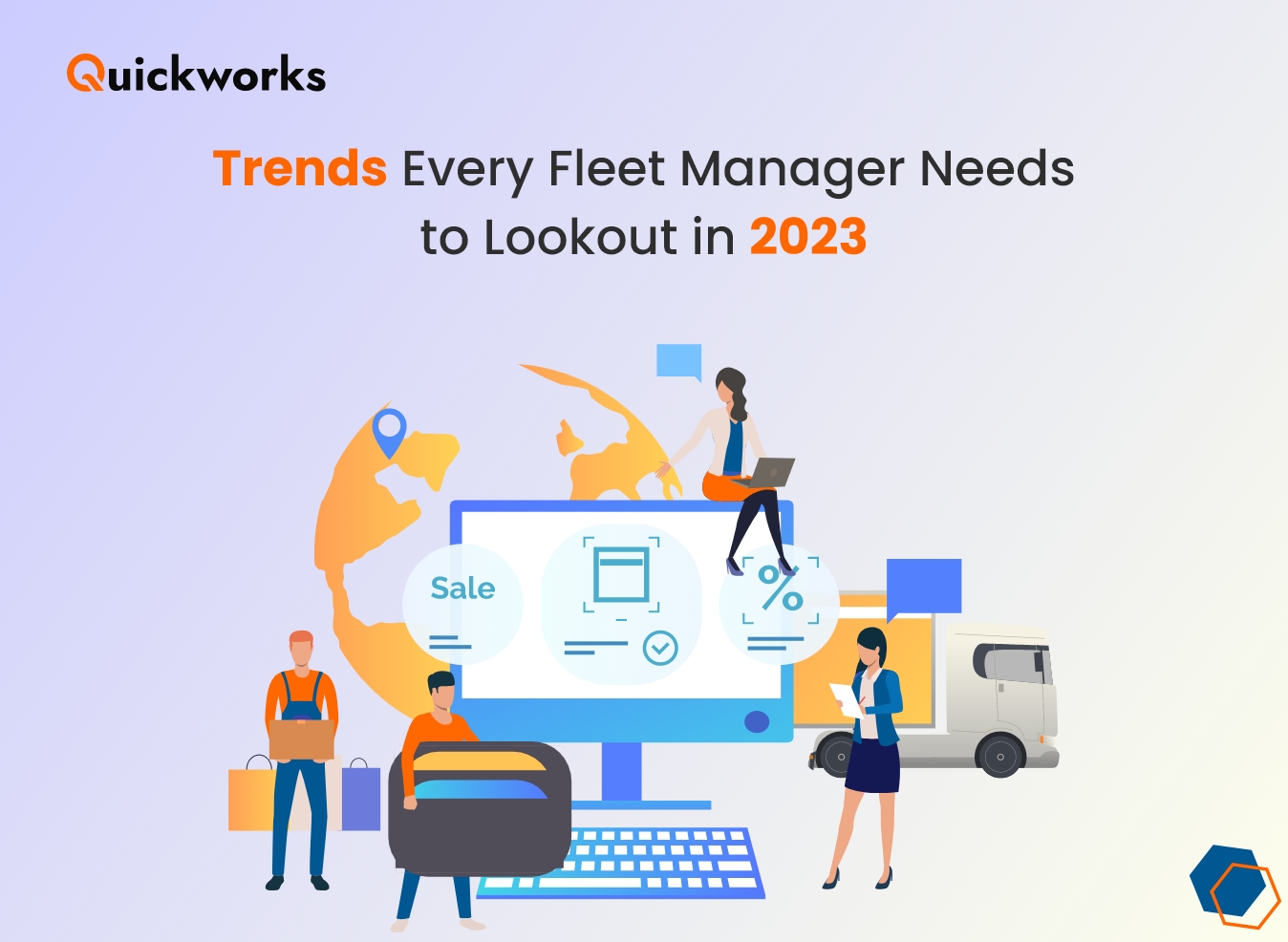 1 Expansion of 5G technology
Up until a few years ago, 5G technology has been considered a futuristic concept with no connection to reality. But it has materialized in the past year and is now accessible throughout much of the globe. In addition to being a 4G upgrade, 5G technology has completely changed how the internet works. 5G technology can produce wider bandwidths and has a speed that is 100 times quicker than 4G. The businesses' output can increase significantly with a much faster data transfer. Software for Fleet Management with 5G networks supports more device interactions. This means that the breadth of monitoring may expand to entirely new heights. Businesses can multitask much more easily, and all aspects of vehicle protection and maintenance can be enhanced.
2 Introduction of Autonomous Vehicles
The launch of autonomous cars represents a significant development for the telematics sector. (AV). A self-driving car is one that requires little to no human assistance while operating. The scope of the telematics business is expected to change dramatically as a result of this innovation. It will increase organizational efficiency to help businesses save time. Eliminating human error will also increase the effectiveness of the processes. The AV car's data integration enables connections in a virtual cloud at nanoseconds and makes living simple.
3 Integration of Artificial Intelligence (AI)
Autonomous cars pose a significant challenge to their development. They lack the capacity for rational thought, making it impossible for them to quickly decide what to do given the situation. However, the development of artificial intelligence (AI) with Fleet Management Software has substantially resolved this issue. Future vehicles will be able to recognize and self-diagnose problems in real time. Ai integration will reduce accidents and improve driver efficiency with AV technology developments. Taking all these factors into account, the future of vehicle protection appears to be very promising.
4 Evolution of Advanced Telematics
Advanced telematics innovations have changed the scope of Fleet Vehicle Management Software. They are no longer restricted to being management and tracking tools. Monitoring solutions have evolved into the backbone of fleet operations with the incorporation of cutting-edge methodologies. Drivers can easily communicate with managers immediately in real time and receive prompt answers. Today's fleet sensors are more precise than ever. Drivers can pick the subtle reading and send it to the primary system. As a result, fleet managers get the best possible understanding of the situation. With an effective data mechanism, Fleet Management System can assist in simplifying everyday tasks and enhancing productivity.
5 Focus on Cyber Security
Information like account information and other extremely valuable data is factually present in the Vehicle Management Software. For the purpose of avoiding hacking and other online threats, this information must be secured. Businesses are now concentrating their efforts on making their software impenetrable. The fleet administration system has significantly improved in security with tools and suitable firewall settings. Fleet Vehicle Management Software can recognize and stop any effort at unauthorized access in a flash. To improve fleet management, innovators are working to achieve the highest degree of security possible.
Perks of Integrating Quickdelivery Fleet Vehicle Management Software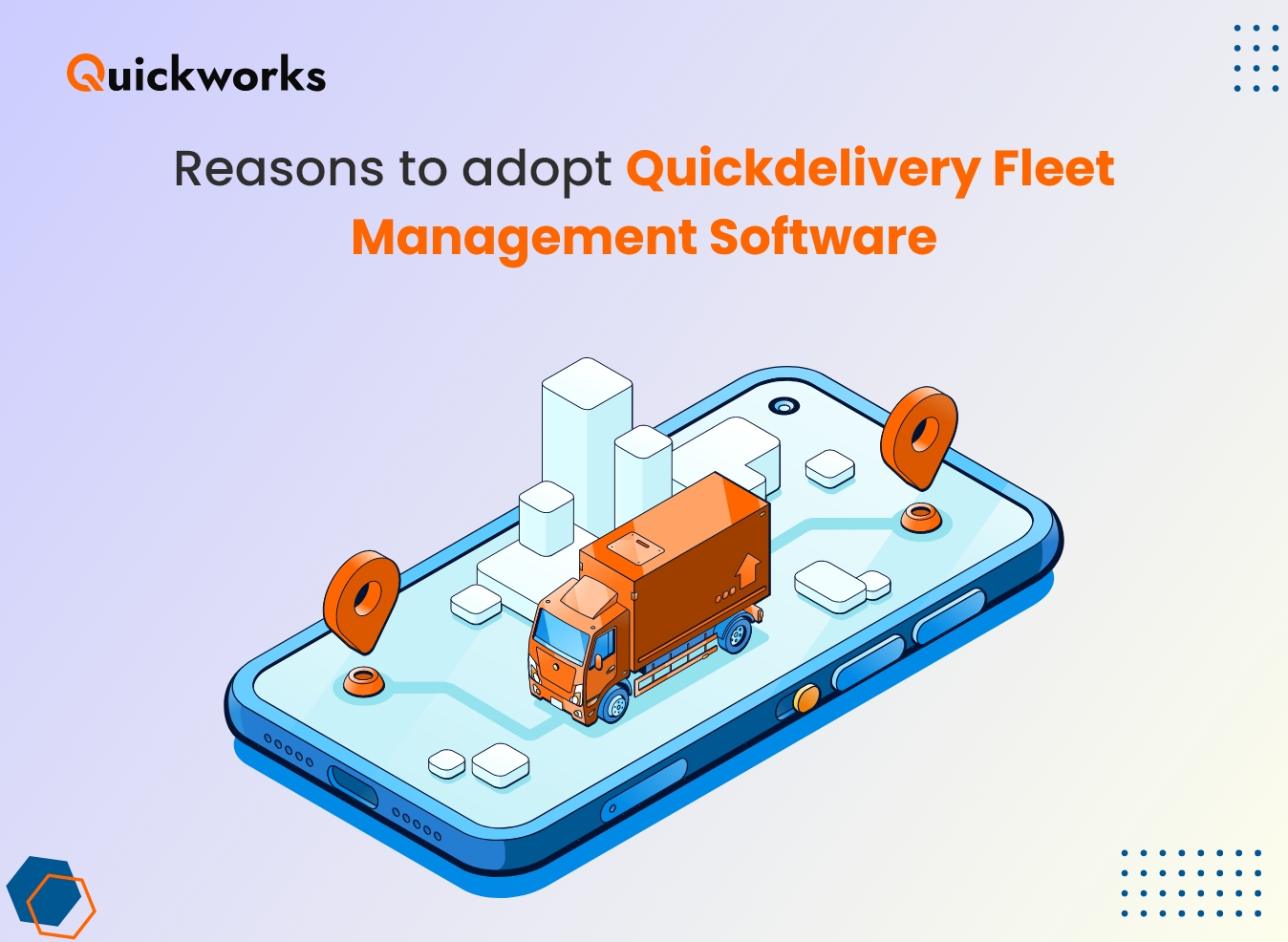 1 Lower Operating Expenses
Choose the best and shortest route for all of the vehicles when you engage in a GPS tracking device. It will obliquely assist in lowering fuel usage and unneeded overtime expenses. When you equip Software for Fleet Management these resources are saved efficiently.
2 Saves Your Precious Time
Only those involved in the transit industry can truly appreciate the value of time. Sometimes traffic makes it difficult for someone to get where they're going swiftly, but if you use a good fleet management system, the fleet managers will direct the driver to choose the nice street and avoid the congested one in real-time.
3 Reduce Downtime
Quickdelivery Fleet Vehicle Management Software plans your trip, carries familiar decisions, and reduces downtime. The productivity and profitability of the transportation business increase as a result of the decrease in downtime.
4 Optimizing Resources
Fleet Management System keep eye on your vehicles and give real-time information on aspects like fuel consumption, driver behavior, engine idling, etc. The collected data can be used for reducing other resources and looking into areas where money can be saved.
5 Maximum Utilization of the Vehicle
Boost the efficiency of your transportation vehicles with just a simple Fleet Management Software. As a result, fleet managers would be able to use the information provided by the tracking software to eliminate car idling, reduce overspeeding, and reduce fuel consumption.
6 Make Your Customers Happy
It is essential to run a transportation company effectively when your customer base is devoted and satisfied. Quickdelivery Vehicle Management Software will enable you to quickly respond to service requests and reach your clients on schedule.
7 Be More Predictable
You cannot handle uncertainty or confusion in the transportation industry. It would be best if you become more reliable by giving your clients accurate delivery estimates, real-time tracking information, and other minute details.
8 Effectively Manage Drivers
Fleet managers can effectively control the drivers with the aid of Fleet Management Software. When necessary, it can quickly retrieve the information obtained from the Quickdelivery fleet management program and take the appropriate action. Utilizing GPS tracking information allows you to find the most efficient paths, saving you time and money. It will eliminate unnecessary gasoline costs and reduce unproductive work with the aid of route planning which is smart.
9 Establish Financial Management
You could determine the routes that the drivers thought were on schedule using the GPS log data. In this manner, you can thoroughly analyze your profit and loss and divide your budget.
10 Enhance Safety
Your field staff's safety will be improved by the Fleet Management System. As a result, you can provide your workers with immediate help and support. putting in place two-way contact between fleet managers and drivers.
11 Eliminate Paperwork & Increase the Number of Trips
As the system can easily monitor and store every minute detail and make it in a user-friendly form whenever needed, Quickdelivery would help all the drivers, dispatchers, and managers get rid of the paperwork. The best Vehicle Management Software will enable you to make superior plans. This would make it simple to assign duties and identify idle vehicles. You can increase the number of trips in a day rapidly to increase business productivity.
12 Detect Your Resources
With the aid of GPS fleet management systems, it is simple to find your car in the event that it is lost or stolen. Outstanding telematic features like car diagnostics, fuel level indicators, and engine temperature indicators are included in the GPS fleet management software. You can check your car's vital components, such as the engine oil and general condition. As a result, there is no need to spend additional funds on regular vehicle inspections. Additionally, Software for Fleet Management will aid in lowering your car's maintenance expenses.
Reduce Your Fleet Stress with Quickworks
Understandably, it takes time for new technologies to be adopted in the highly regulated freight and transit sector. Additionally, some fleets are frequently not prepared for extensive digitization because of their rigid processes, undeveloped infrastructure, and resistant staff. Businesses that deliver packages have begun to place a stronger emphasis on client satisfaction and service quality. Slowly but surely, the world is beginning to recoup from the pandemic, and consumers are now considering delivery services when making purchases.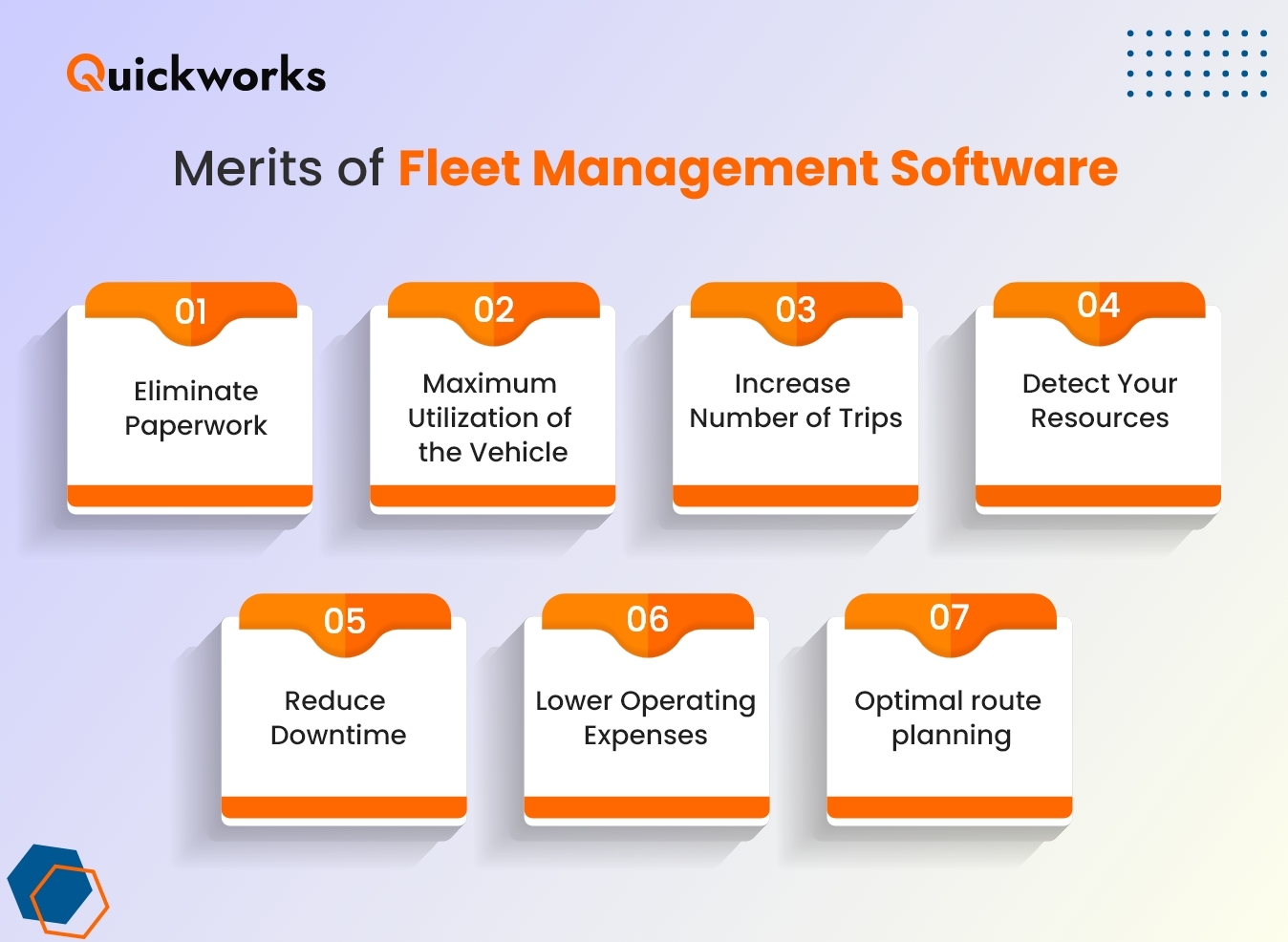 Consumer loyalty is better and revenues are higher when a company provides a delivery service that consistently meets the needs of the consumer. Without picking the appropriate technology partner, the decision to proceed with in-house fleet operations is incomplete. Fleet Management Software assist in-house delivery operations of different businesses and reduce their operational expenses. Your internal fleet operations can manage fluctuating delivery demands over time with the aid of its routing solutions. Quickdelivery geocoding engine and real-time tracking assist in increasing fleet operations efficiency and on-time delivery rates.
Try a demo with us right away to improve your operational effectiveness and reduce your fleet expenses!
Frequently Asked Questions(FAQs)
Transporters and businesses can benefit from fleet management software by managing their fleet remotely, lowering operational costs, improving fleet maintenance and lifespan, enhancing driver and fleet safety, improving customer and vendor satisfaction, providing cost-effective routes, offering real-time and end-to-end fleet visibility, providing automated detailed reports and analytics, offering driver training, and more.
Fleet Management System should have a GPS vehicle tracking system that can track vehicles in real-time, real-time fleet alerts and alarms, a fuel management system that can prevent fuel theft and provide fuel consumption data for all fleets, a geo-fence, a route planner, all the trip history data, and a platform for driver management and tachograph management to monitor driving time, driver rest time, and driver behavior.
Typically, the system gathers the necessary information from your business delivery vans after installing a device on them. It makes use of GPS technology and offers information on the location, direction, fuel consumption, productivity, and speed of the fleet.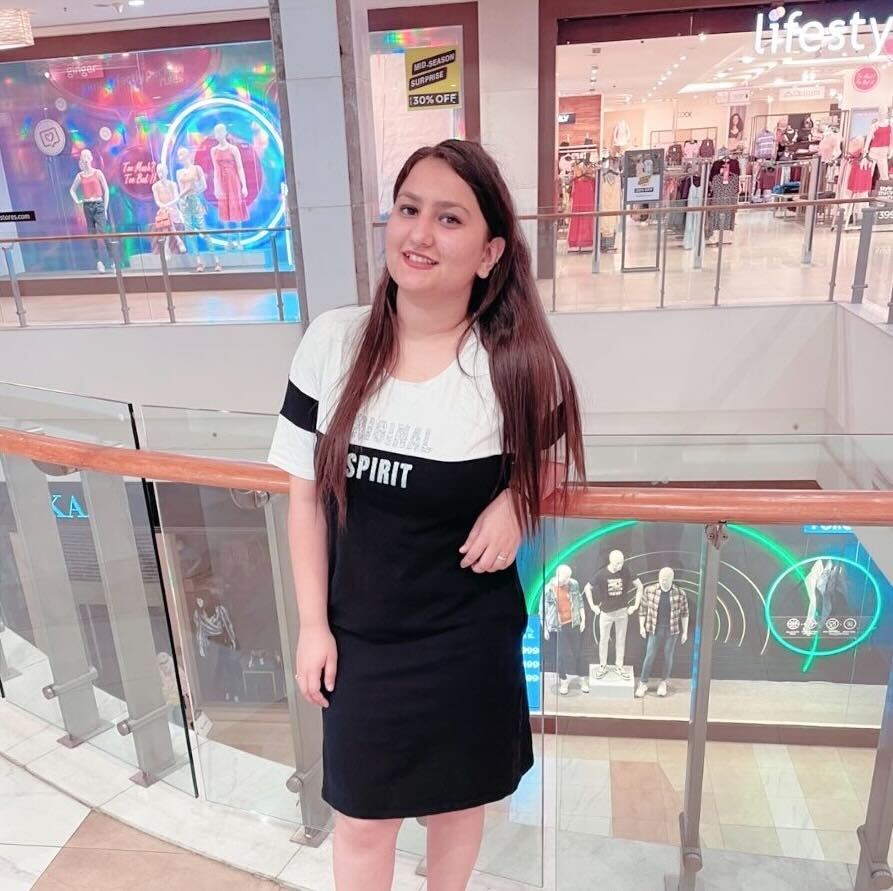 Chubby & Enthusiastic! Proficient in marketing research and statistical analysis. Highly creative with my thoughts about the latest mobile and web advancements. Dwell up the tech world with my glasses :)
Subscribe to Get Search Free
Updates on Upcoming Tech Stories.