Quickdelivery Knowledge Base
Get Support 24/7
Vehicles
Quickdelivery gives you vehicle infrastructure that offers the greatest array of APIs & SDKs. Quickelivery is a route optimizer created especially for delivery personnel or vehicles who visit numerous stops. Delivery companies may plan better routes with Mappr's assistance and save time, money, and irritation. You may profit from working with us, here's how!
Vehicle selection consumes time and attention that could be spent on other business-related tasks.
You want to reduce your fuel costs.
Without adding more agents or cars, you wish to manage more deliveries.
Customers lament lost or delayed deliveries.
Clients desire to know when to anticipate deliveries.
Your delivery operations appear to be ineffective and demanding.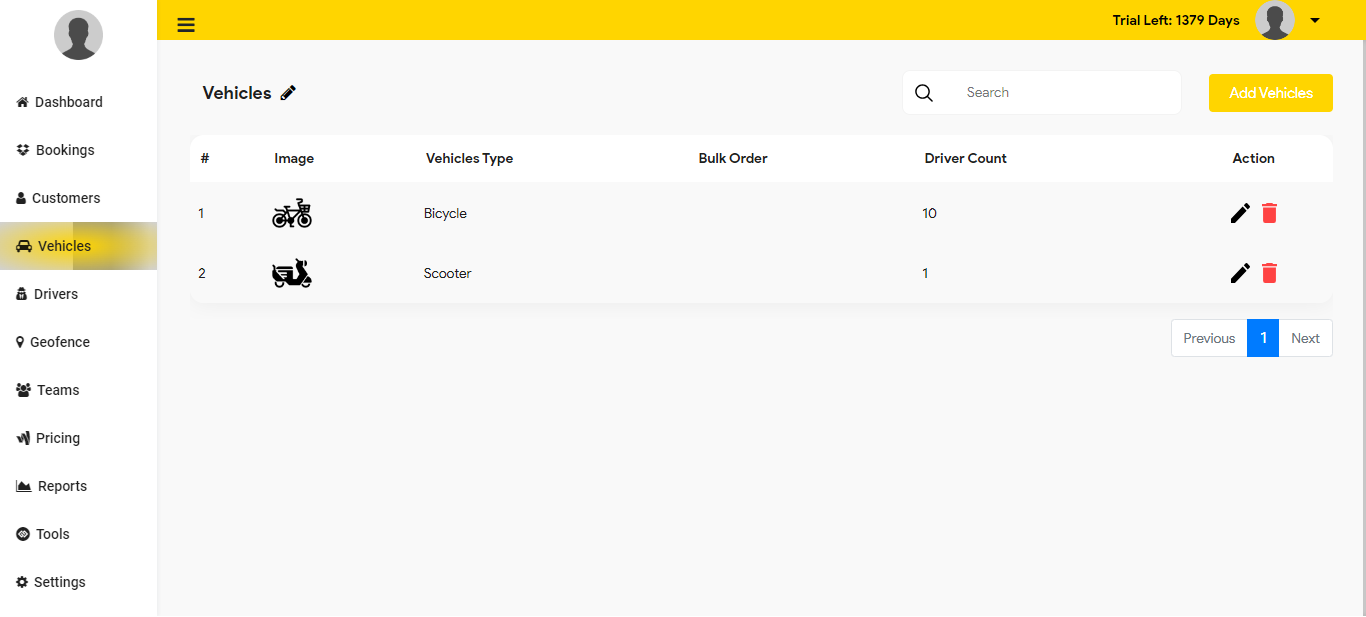 Consider different vehicle kinds and capabilities.
Quickdelivery vehicles function enables the admin to oversee and expand his fleet's current set of vehicles.
The admin can view different vehicle details, including the car's image and kind, in the vehicle feature. The bulk order tab indicates whether or not the bulk order feature is active.
The bulk order option enables the admin to decide whether or not the cars can accommodate large orders.
The number of drivers who operate that specific vehicle is indicated on the driver tab. The action tab enables the administrator to change a vehicle's details or, if necessary, eliminate a vehicle.
An admin can search for a car using the vehicle's kind utilizing the search box located in the upper right corner of the vehicles feature.
Here is a button featured next to the search box that assists the admin in adding new vehicles by entering details such as the vehicle's image, vehicle type, vehicle description, and more.
If you haven't already, you can sign up for a 7-day free trial with Quickdelivery!
View Demo