Quickdelivery Knowledge Base
Get Support 24/7
Geofence
Beyond only Maps, Custom Routes, Search, Address Cleaning, Live Tracking, Route Optimise, and Predictive ETA, we offer so much. With the help of the search API, users can look for addresses on maps using geocoding APIs. The most accurate results are produced by our geocoding API, which automatically parses addresses and fills in any missing letters at junctions.
Quickdelivery is a route optimizer created especially for delivery personnel or vehicles who visit numerous stops. Delivery companies may plan better routes with our assistance and save time, money, and irritation.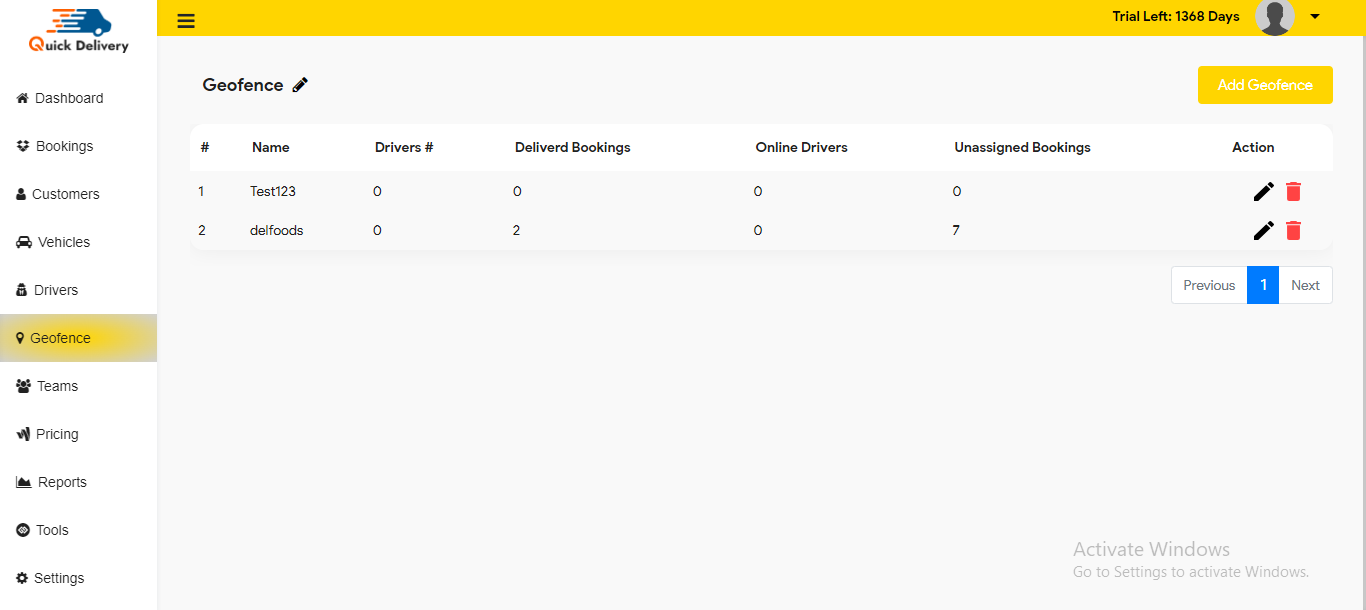 The market's most user-friendly platform for route optimization can be added if you've been getting by with spreadsheets and free mapping applications:
Create several routes at once
Routes are dispatched to agents with a single click utilizing our software.
Easily adjust routes and reassign stops when circumstances change throughout the day.
As the dispatcher, the admin wields the power to shape geofences effectively
In the geofence feature, the admin can see various details of a particular geofence area like its name and the number of drivers in a team.
Allow for varying driver schedules and delivery window times
Based on your priorities, modify your routes to travel farther, faster, or with fewer vehicles.
The delivered bookings tab refers to the number of delivered bookings in a particular geofence.
The online drivers tab denotes the number of drivers who are online at that particular time.
The unassigned bookings tab represents the number of unassigned bookings in a specific geofence. While the action tab helps the admin to edit a particular geofence or delete a geofence. Above the action tab, an add geofence button is present which allows the admin to add a new geofence. There are two ways to create a new geofence and these are Geo-Fencing and Fixed Delivery Area.
Inform your clients when their deliveries should arrive and after they have been finished.
Track the day's delivery progress with Quickdelivery!
View Demo