Delivering Next-Gen Mobility Solutions To Address Last-Mile Challenges with Innovation

95 Views

7

min

June 21, 2023

Last Updated: June 29, 2023
Delivering numerous packages that have been requested by numerous distinct consumers is the process of logistics. In the past, retailers had their own logistics divisions, but now it's more customary for large firms to manage delivery. It is challenging to manage deliveries automatically, especially at peak times. Since the majority of a company's revenue depends on "last mile logistics", this step in the delivery process is referred to as the most crucial one. The complexity of last-mile delivery challenges is too enormous for people to manage on their own, hence automated last mile delivery software is used for the majority of everyday jobs.
Earlier techniques were adequate in earlier generations because the logistics sector prioritized safety over speed. Today last-mile delivery software equipped with Artificial intelligence (AI) and Machine learning (ML) acts as the ideal technology to integrate with logistics. Due to digitalization, things have changed and modern logistics cannot rely on old-fashioned approaches.
Here is a detailed guide on how last mile delivery solutions can reduce complexity and streamline business operations!
8 Step Roadmap To Solve These Last Mile Challenges
Today's logistics are increasingly customer-focused, therefore every transport and delivery assignment is unique. Companies are supposed to deliver things as quickly as the client requests. There is no getting around it anymore, therefore retailers hunt for logistics providers who can do the job, or they can even try to do it themselves. The numerous approaches to building a supply chain that holds up to the majority of contemporary demands are listed below.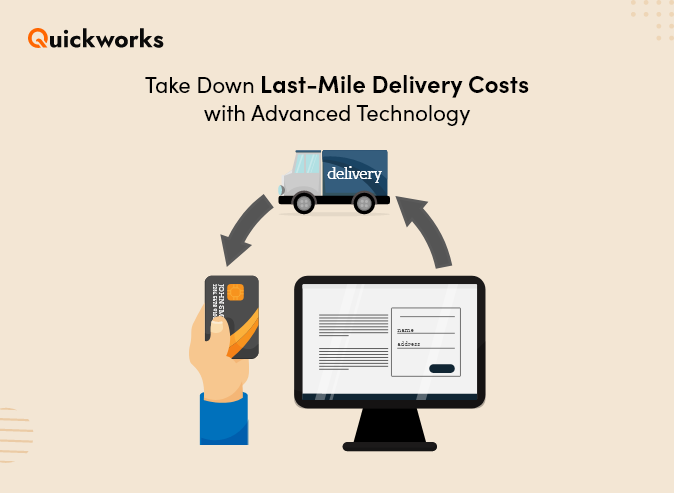 1Purchase Your Own Fleet
The management of your transportation productivity and efficiency starts with this. Any business that wishes to have complete control over the transportation process must make fleet investments. By doing this, the company will increase efficiency and cut costs. However, this necessitates an initial outlay and dedication to maintenance done by last mile delivery software.
The second method of managing delivery and transportation, let's say for small merchants, is to hire the best logistics providers who can also effectively analyze how the time was spent and meet other delivery requirements. To do this, one needs to be well-versed in the selection of such businesses. However, if your goal is to achieve maximum efficiency, relying on a third party is probably not the greatest option.
2Assigning the Correct Vehicle to Each Job
The trucks that will cover each of the delivery routes must be properly assigned, whether the logistics provider is a business with its own fleet or not. Correct choices must be made for each ordered goods in order for this to happen. This might appear straightforward at first glance, but because we're dealing with last-mile logistics, every second counts. The stores and companies that frequently face these choices are all too aware of this. It is usually preferable to rely on last mile delivery solutions to assign the appropriate trucks to their individual delivery assignments in order to lower last-mile delivery costs.
3Storage
This stage is crucial to the firm if your business model involves handling products before an order is placed. Because some products need particular handling while being stored, failing to follow the procedures outlined in this section could even result in financial losses for the company. In order to send the items off to their destination as soon as the order is received, the products must also be kept delivery-ready. Products must be prepared for both individual and large orders, and a delivery management system must manage packaging systems and other inventory.
4Routes' Strategic Planning
When determining these choices, considerable consideration is given to the order amount, the weight and size of every box, and the distances between delivery locations. The state of the roads, vehicle mileage, route traffic, and occasionally even the health of the driver are all checked by modern software with sufficient characteristics.
Route optimization is an improvement over the conventional route planner. The last mile delivery software gives you access to analytics that may be used to forecast weather and traffic for the timely and safe delivery of critical orders.
5Maintenance of Vehicles
This needs to be handled concurrently with other jobs. The majority of current transportation firms are aware of the need to keep an efficient delivery process going nonstop. When there is a spike in demand, as there often is during shortages or festive times, it becomes much more difficult to meet these needs.
Businesses are able to keep an eye on the health of their vehicles thanks to software. Additionally, because of the software's ability to identify peak periods, no harm comes to the company. Without taking care of the resources required for such a process, last-mile delivery cannot be completed.
6Clear Communication
The ability to communicate is crucial for performing effective deliveries, even though it is simpler to do so than some of the other difficulties that delivery and transport systems encounter. Information sharing between administrators, delivery personnel, and clients must be fluid and efficient. Without sacrificing the system's accuracy, the customer's privacy should be protected. If the processes are minor, effective communication can be managed by humans alone.
However, automated notification systems included with delivery software ensure that everyone in the business is always aware of important happenings. All of these are crucial components of the logistics services for distribution. In order to increase their customer base and revenue, several organizations combine these distribution methods with powerful mobile app development solutions.
7Invest for Transparency
Tools for visibility and direct consumer communication can lower the price of last-mile delivery. The last mile delivery management software gives real-time visibility reduces the number of botched deliveries. Costs associated with last-mile logistics delivery are decreased by reducing failure deliveries.
Driver and customer experiences are connected through a real-time visibility tool. Customers can prioritize deliveries using factors like delivery prices and options. Additionally, it keeps communication private. Consumers and logistics companies call for increased last-mile delivery visibility. Using Electronic Proof of Delivery, is extremely readily accomplished. It offers details about the locations where shipments are dropped off, who signs them, and when drivers deliver deliveries.
8Opt Last Mile Delivery Software
So, here we are! Quickworks is here to help you by automating bookings, digital wallets, and payments, as well as delivery operations, decreasing the need for manual paper-based systems, and streamlining shipping procedures. Not only will our last-mile delivery methods help organizations succeed, but they will also be able to demonstrate a superior delivery process with easier management.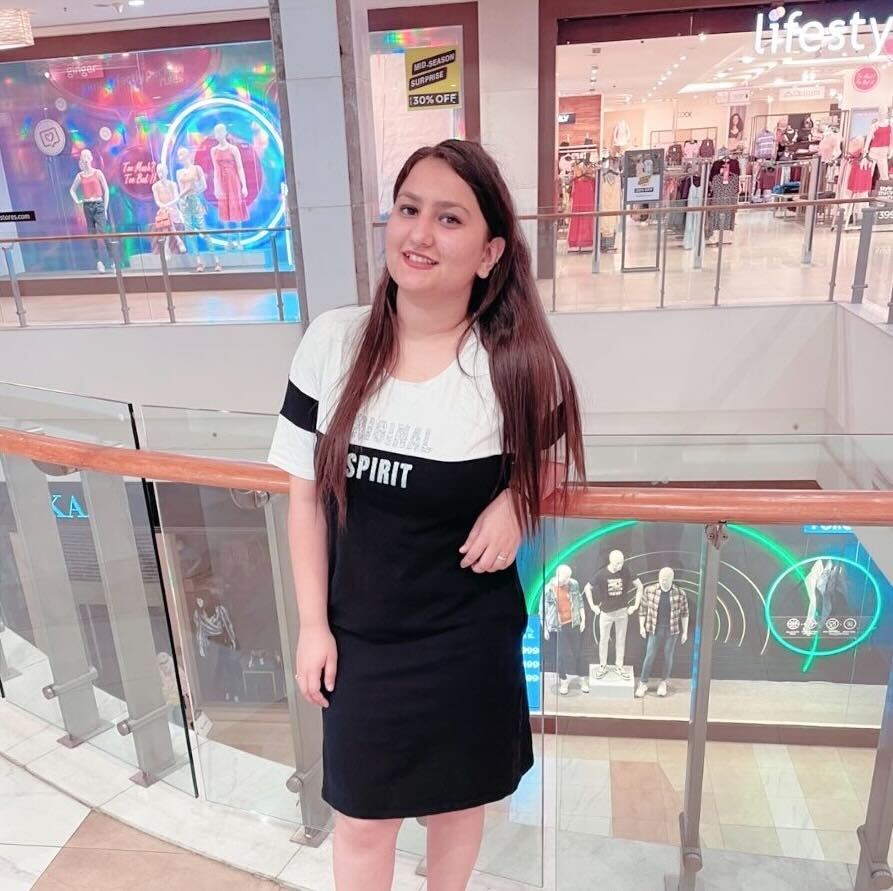 Chubby & Enthusiastic! Proficient in marketing research and statistical analysis. Highly creative with my thoughts about the latest mobile and web advancements. Dwell up the tech world with my glasses :)
Subscribe to Get Search Free
Updates on Upcoming Tech Stories.